Notation Composer gives you multiple ways to control various aspects of the instruments and their playback settings for each staff (which corresponds to a MIDI "track").
You can use either the Single Staff Setup, or the "big" Staff -> Setup dialog to:

To access the Staff Setup for a single staff
In Window View, the Staff Control buttons are visible. Clicking on the Staff Setup button for any staff will bring up the Staff Setup dialog for that staff.
Clicking the Staff Setup button will bring up the dialog for that staff, where you can make changes for just that staff.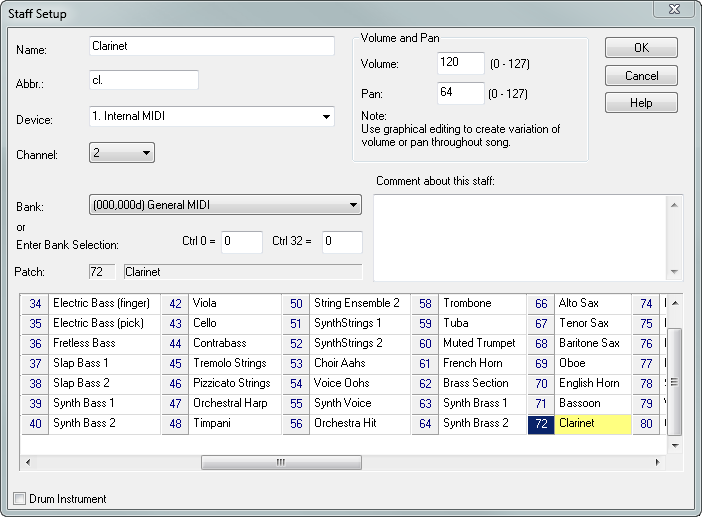 To access the Staff Setup for all the staves of your song
On the menu bar, select "Staff", and then select "Setup" from the menu list.

You will then be able to edit all the staves of your song in one location.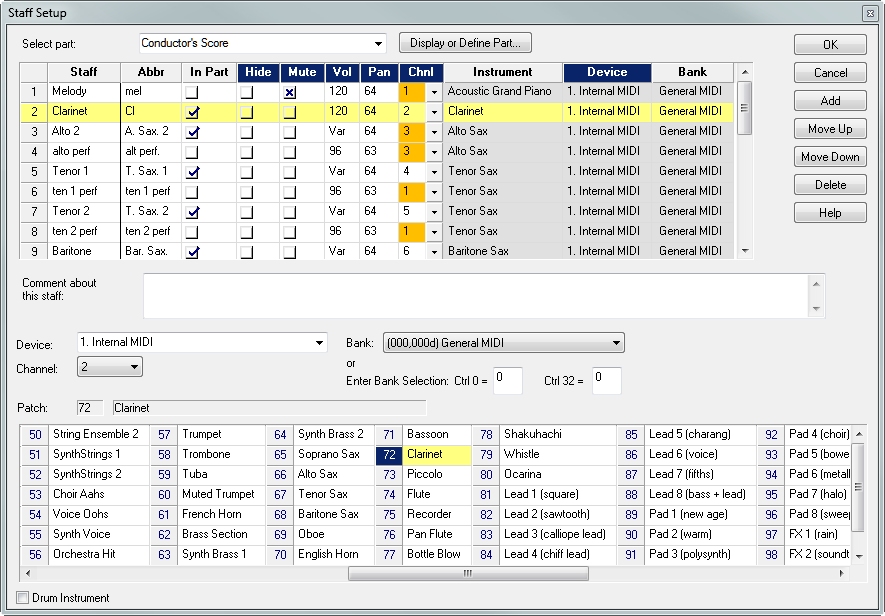 Please note that if you want to change the soundfont for the Notation Software Synth for your instruments, you will need to do that in Setup/MIDI Devices Configuration/Notation Software Synth/Properties dialog. Composer does not currently support loading different fonts at the staff level.
For details, see the following topics: